EP Technology Selected for 2014 List of "5000 Fasted-Growing Private Companies in America For The 3rd Time.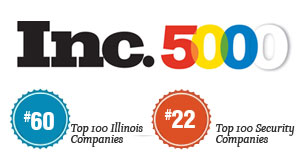 August 20, 2014, Illinois Champaign, IL-based EP Technology Corporation USA has earned the position of 1317 on the list of 2014 Inc. 5000 fastest-growing private companies in America. This is the 3rd consecutive year since 2012 that the firm has been selected as an Inc. 5000 honoree.
For 33 years, Inc. has welcomed the fastest-growing private companies in America into a very exclusive club. The average company on the list grew a mind-boggling 516 percent. Those are results most business can only dream of.
Only a tiny fraction of the nation's companies have demonstrated such remarkably consistent high growth, particularly in the difficult economic environment of the past few years. The rapid 327 percent 3-YR-Growth achievement truly puts EP technology in rarefied company.
As an Inc. 5000 honoree, EP Technology now shares a pedigree with Intuit, Zappos, under Armour, Microsoft, Jamba Juice, Timberland, Clif Bar, Pandora, Patagonia, Oracle, and other notable alumni.
Congratulations! Members of EP Technology, we should be proud of all EP Technology has achieved to date. We are in good company-which is exactly where we belong.